Saturday, September 3rd, 2011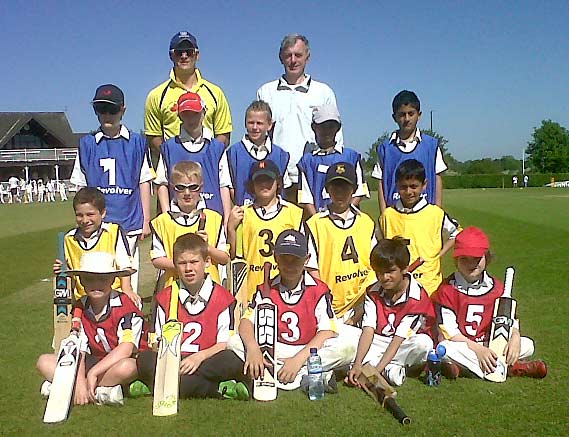 One of England's most respected cricket scribes has warned cricket authorities they would be misguided and shortsighted if they were to view Revolver as no more than a "clever gimmick".
Charlie Randall, a former long-time London Daily Telegraph cricket writer and member of the renowned Radlett Cricket Club, Hertfordshire, last year described Revolver as "the most potent development in grassroots cricket for a long time".
He has since conducted a number of trial games across a range of age groups within Radlett CC's junior program.
Reporting on his most recent trials, Randall (pictured top right) says he hopes cricket authorities "have the commonsense to accept overwhelming evidence how user-friendly and educational this game is".
At this stage, Randall writes, "they probably see it as a clever gimmick that attracts novices whereas Revolver is a game that teaches AND retains players".
"Having run quite a number of Revolver games, I KNOW the concept is exceptional, I have witnessed that ALL players ALWAYS love playing, and consequently one notes that the parents are impressed," Randall writes.
"The competitive element can hardly be more realistic – the scoresheet is brilliant – and proper match situations happen in abundance, allowing proper applied coaching. I often stop games briefly to quickly make points about cricket playing."