Welcome to the official home of Revolver Cricket
The Revolver Cricket concept, endorsed by the ICC, represents a serious attempt to make the game "more fun all round".
Designed initially as a soft-ball game, Revolver Cricket is the brainchild of a Queensland-based development team who have devised a dynamic "all-inclusive"
program built around our unique revolving stumps.
The Revolver program features a comprehensive range of games — formal (structured/scored) and informal (freestyle) — to cater for various player numbers and to ensure ALL players are engaged at ALL times.
Revolver giveaways to get you started ...
Here's a great opportunity to introduce Revolver Cricket at your club or school — and it'll only cost you the time it takes to send us an email.
For a limited time only, we're giving away a Revolver Program Graphics Pack (value $A49) to interested coaches, clubs and schools and clubs in each Australian state and territory.
The pack includes: Revolver games/rules; Revolver-specific scoresheets; and user-friendly How-to-score guides.
If you'd like to score one of these special offers, email: info@revolvercricket.com
Expressions of interest from overseas schools and clubs also welcome.
Calling U.S. coaches — anybody home?
We realise the United States is a big country — indeed, a "sleeping giant" in cricket terms — but, nevertheless, we're constantly amazed at the volume of genuine website traffic coming from that region each month.
Sadly, though, our American visitors seem to be a bit shy on the communications front.
Considering we believe the Revolver development program has a lot to offer in such a challenging market — not least the fact that it doesn't require a traditional cricket pitch and can even be played in a baseball/softball setting — we'd love to hear from you!
Feel free to contact us at: info@revolvercricket.com
Lehmann inspiration behind our stumps
Revolver Stumps, designed as an integral part of the Revolver Cricket program, now have even wider application — thanks to the innovative thinking of Australian national team coach Darren Lehmann.
Introduced to Revolver in 2012, the then Queensland coach offered a ringing endorsement of its unique "all-inclusive" qualities.
He also opened our eyes to the potential of our metal Revolver Stumps as a dynamic, durable stand-alone training
tool across all levels of the game.
Revolver Stumps have the capacity to simply revolve on impact and remain upright — thus ensuring that they're ultra user-friendly for both fielding (run-out) drills and net practice.
• Available only online through Revolver Cricket Enterprises. Special introductory price: $A89 (plus postage)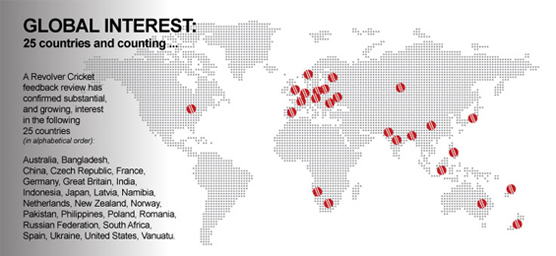 Listen to the Revolver Cricket segment on Spencer Howson's breakfast show.
'Brilliant', says African development dynamo
UK view: More than 'clever gimmick'
Revolver's sights on
'mature-age' comps
Revolver paper packs
a punch
Revolver Cricket's Brian Berge has produced a powerful document – entitled "Revolver Cricket and the QSA Years 1-10 Health and Physical Education Syllabus" – which we believe can resonate well beyond its state of origin.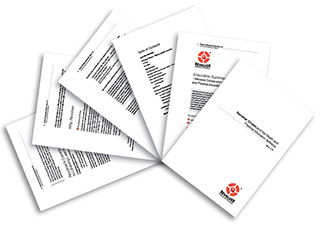 Complete document available (free) upon request: info@revolvercricket.com